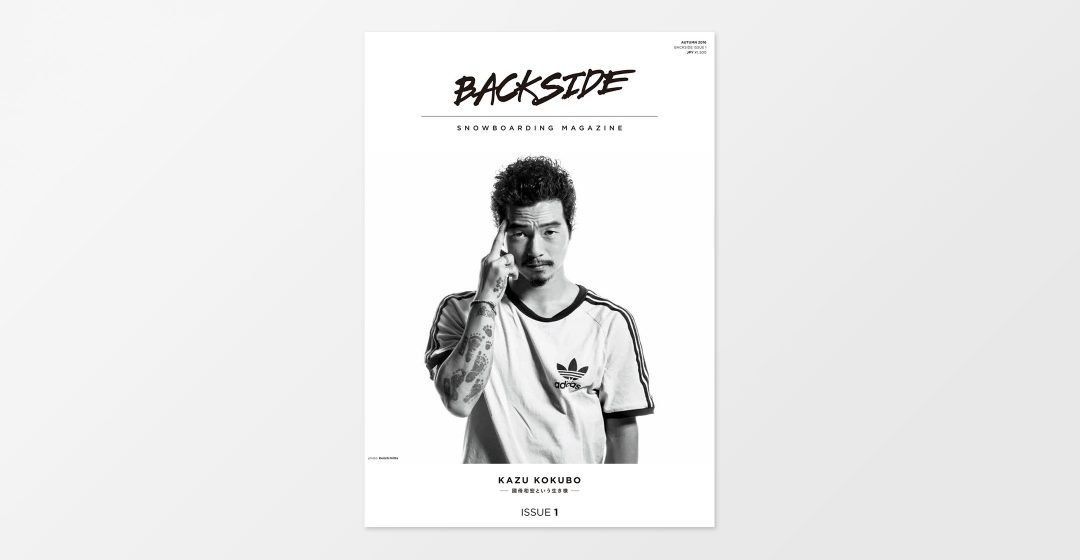 MAGAZINE
1st. Issue "KAZU KOKUBO – The life as Kazuhiro Kokubo –" Now available for worldwide.
2016.12.12
---
BACKSIDE MAGAZINE first Issue was released October 28th, available online purchase only.
The first issue of "BACKSIDE MAGAZINE" is all about Kazu Kokubo, known as worldwide professional snowboarder, and his 24 years of career as professional snowboarder. He has started snowboarding hen he was 4 and placed 2nd at US Open when he was 15. After the incident of "Saggy Pants" at Vancouver Olympics, he has reached to the top of the world. This issue is all about his story of career.
He has been in the global scene with riding on 150cm snowboard. We would like to show the core of Kazu Kokubo and freestyle snowboarding. Not only showing his real side of "Worldwide Kazu", but also we would like to energize your passion of snowboarding and lifestyle.
1st. Issue "KAZU KOKUBO – The life as Kazuhiro Kokubo –"

Size: 297×210mm
Color: Full Color
Language: English and Japanese
Pages: 128