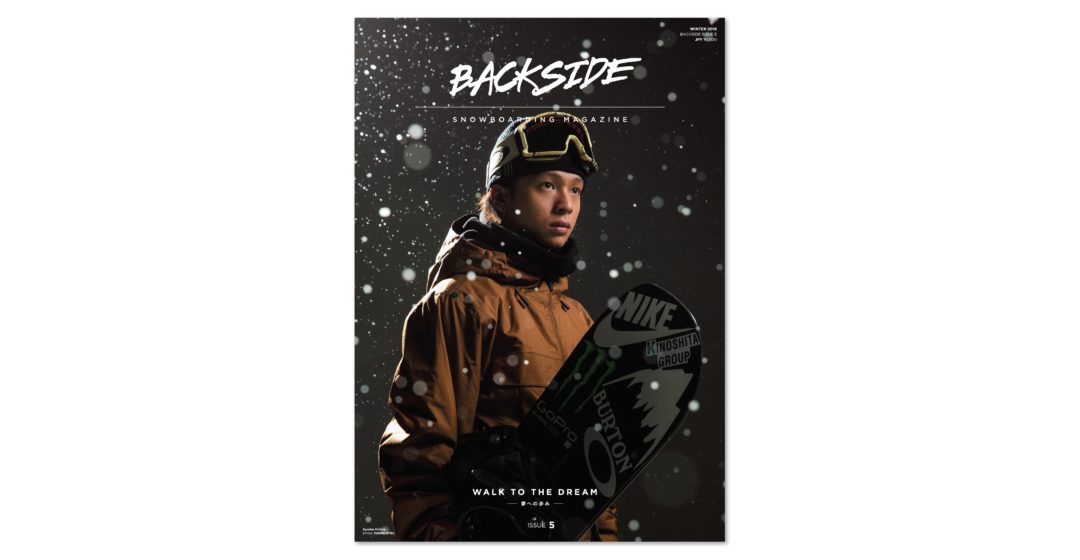 MAGAZINE
ISSUE 5 "–WALK TO THE DREAM–" This magazine features Ayumu Hirano.
2018.03.26
---
A path to the Olympic gold medal which 19-year-old Ayumu Hirano dreamt of in his childhood, who aims the top of the men's Halfpipe at PyeongChang Olympics.
PyeongChang Olympics is going to start from February 9, 2018. Ayumu Hirano, who is the Sochi Olympic silver medalist and going to compete at the Men's Halfpipe in February 13, declared and said, "I only aim the gold medal." He has been in agony and put pressure on himself for the last 4 years by deciding on his path only to get the gold.
Regardless of his tremendous efforts, he got seriously injured at Burton US Open 2017 and he was forced not to take part in any games after that. For several months, he was away from snowboarding and not even allowed to stand on the snow.
However, once he gets himself into the Olympic season, he was able to succeed in Frontside Double Cork 1440, the most difficult trick, for the first time at any games in its history and beat Shaun White and other American snowboarders to win a championship. Now, he gets closer to a top of the world. On the other hand, Shaun White participated in the world cup January, 2018, which Ayumu wasn't there, and scored a perfect 100,00 and appealed himself fully recovered as the undisputed champion to the world.
What Ayumu dreamt of in his childhood was, 'knocking off Shaun to win the gold medal.' Finally, everything is ready for him. Since the day he dreamt of competing in the Olympics when he was 7, so many drama happened so far. Now, we are going to trace the path to his dream.
ISSUE 5 "– WALK TO THE DREAM –"

Size: 297×210mm
Color: Full Color
Language: English and Japanese
Pages: 140